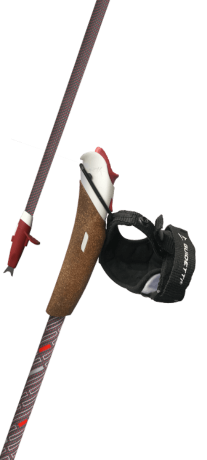 Nordic walking
Our "Vent des Fjords" range is specially dedicated to Nordic walkers.
Ambassador
Guidetti Nordic Horizon Team
French champion by team in 2022!
Number-two in 2019 and 2021.
From left to right :
Thérèse OLIVON: 2021 French champion (M5F).
Sébastien DOS SANTOS: 2022 French vice champion all categories and 2021 French champion (M1M).
Patricia MAREZ
Thierry LEROUX: 3rd place at national level (M2M) 2021
Angélique DOMS: 2021 champion at national level (M1F)
Philippe CHANTOISEAU: 2022 French champion at a regional level (M5M)
Ambassador
Thiet-Hai Lam
I discovered Nordic walking in 2010. I immediately loved it because it is accessible, out in the nature and with various assets ! It is also a way to propose an healthy activity in my athletics club.
I've started competition recently (some victories an regional competitions and 4th place at the 2019 world championship). My ambition is to realize a good performance on an international championship.
I am lucky to be supported by GUIDETTI : a quality equipment partenr that allows me to think about great things !
FIND THE RIGHT POLES FOR YOU!
Our Vent des Fjords poles contain 50, 70 or 100% carbon and many models are height-adjustable.

Don't forget our full range of accessories too!