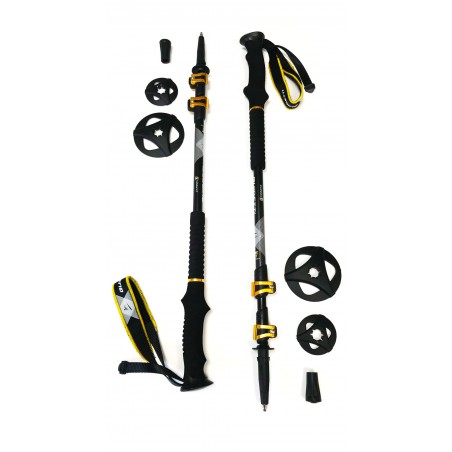 T3 Carbone OR
Matériau : Carbone ultra tech Nombre de brins : 3 (Ø : 16/14/12)Système de serrage Easy lock alu anodisé Poignée : longue mousseDragonne : Confort ultra lightPointe : conique avec embout tungstèneRondelle : 60/90 mm (utilisation été/ hiver dans la neige)Bouchon : coniqueTaille : 95-135 cm
Bâtons téléscopique 3 brins en carbone avec système de serrage Easy lock, équipé d'une poignée longue mousse pour une meilleure prise en main dans les dévers.
Utilisation : Randonnée été/hiver
Réf.S242
In the same category
Le nouveau Booster ! La boisson d'effort reconstituante des réserves en glycogène. Avec...
No customer reviews for the moment.