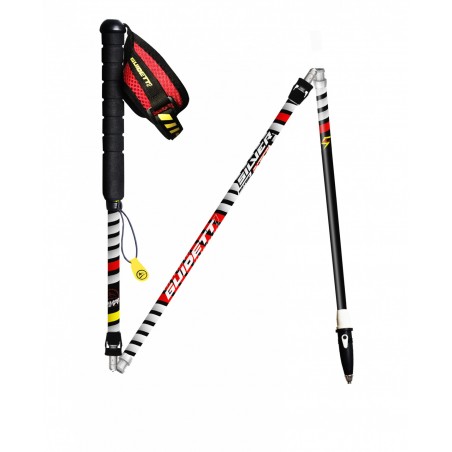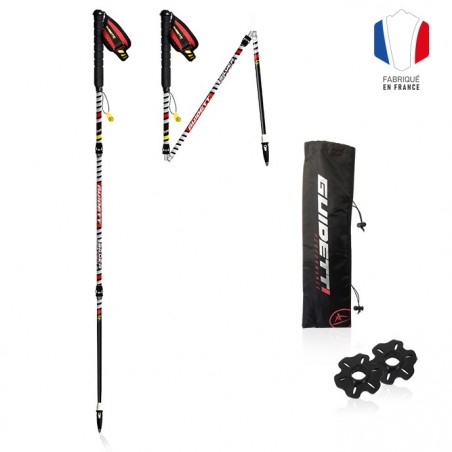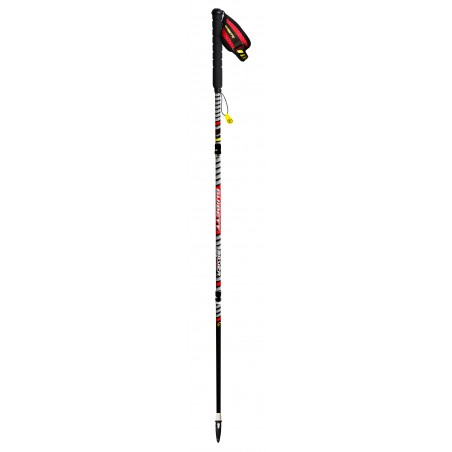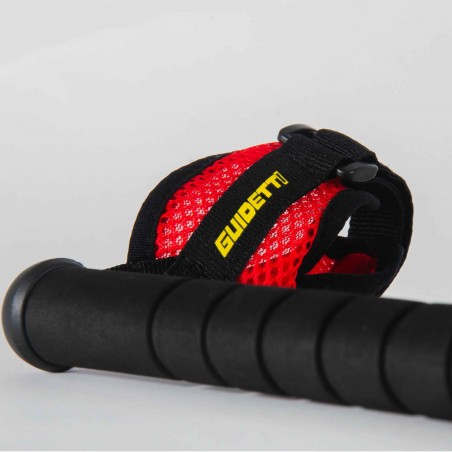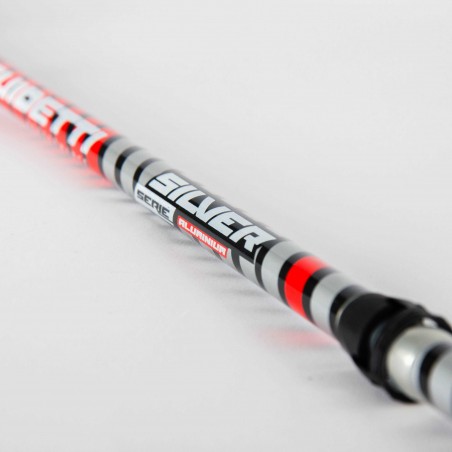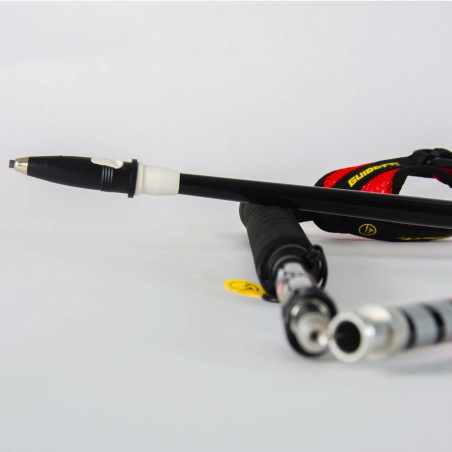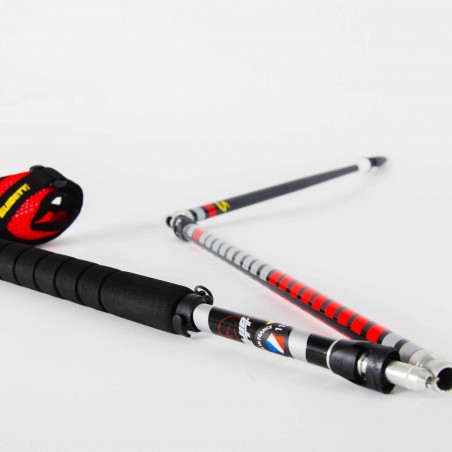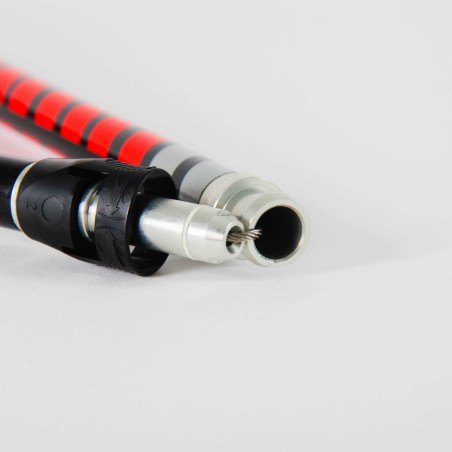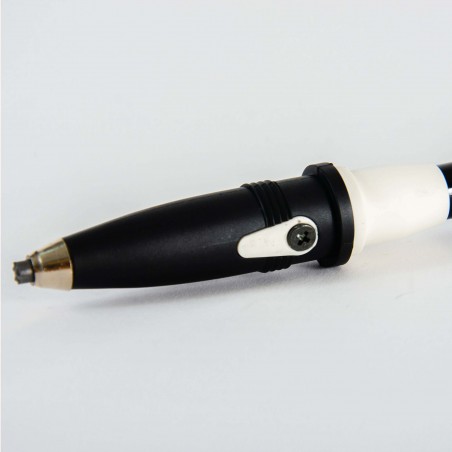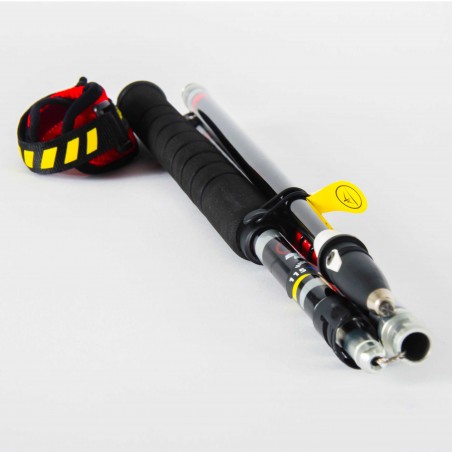 SILVER ALUMINIUM
Bâton de trail 100 % aluminium pliable en quelques secondes
• Fabrication française
• Léger
• Compact
• Déploiement en quelques secondes grâce au système breveté Flashlock
• Matériau : aluminium T6 7075
• Nombre de brins : 3
• Diamètre des brins : 14
• Système de pliage : Flashlock breveté
• Poignée : longue mousse
• Dragonne : hybride
• Pointe : pointe amortie PAM (80 % de réduction de bruit)
• Rondelles : trail
• Poids unitaire : 215 g (en fonction de la taille)
• Taille : 115 cm déplié, 41 cm replié
• 4 tailles disponibles : 115 / 120 / 125 / 130 cm
• Coloris : gris / rouge / noir
Le SILVER ALUMINIUM est un bâton de trail pliable 100 % aluminium.
L'avantage de l'aluminium est sa durabilité, puisque ce matériau accepte la déformation. Les bâtons en aluminium sont légers, mais légèrement moins que ceux en carbone.

Il est équipé du système Flashlock breveté qui permet de plier et déplier son bâton le plus simplement et rapidement possible. Un réel gain de temps et d'énergie pour vos trails courts ou longs !

La dragonne hybride est un compromis entre la dragonne et le gantelet. Son mesh et le scratch assurent un meilleur maintien de la main pour une meilleure poussée tout en étant très respirant.

Vendu par paire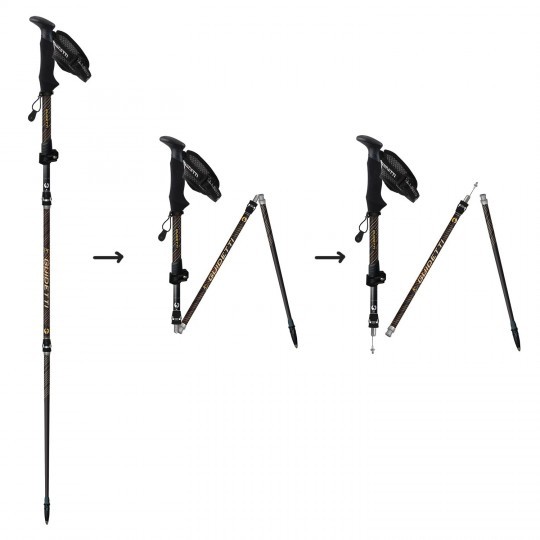 Technical Characteristics
Flash Lock
GUIDETTI's FlashLock© Modulo folding system is unique in the world!
Popular with trail and hiking greats, the Modulo Pliage FlashLock© is reliable, fast and high-performance. Vibration-free, it offers optimum comfort. Its modularity means you can modify your poles quickly and without tools, so you can start out with different sections (Alu or Carbon, rando or trail handle...). A modular pole for all disciplines that's easy to repair ! Economical and ecological !
It's easy to use : open and close the lock in 2 seconds. Sticks lock on first contact with the ground. To fold the pole, simply pinch the 2 clips between thumb and forefinger to release the section, before folding ! Poles with Modulo FlashLock© technology are much more compact, and can be easily stowed away in vests or bags.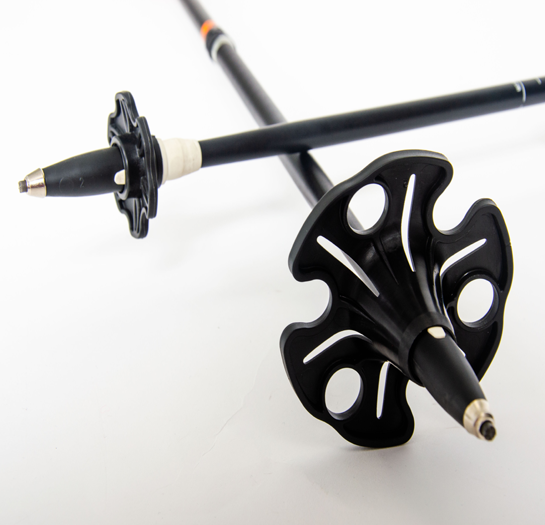 Technical Characteristics
Bon produit que je recommande
Super matériel, belle qualité, bien pratique le cordon de serrage. Juste un bémol, j'ai un peu de mal avec les dragonnes : l'une des deux semble inversée avec la boucle de serrage dans le creux de la main quand on tient le bâton alors que l'autre est dans le bon sens. J'ai du rater une étape...